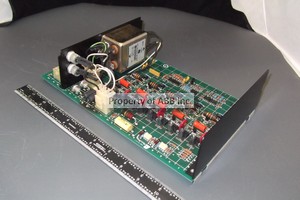 zoom [+]
P064851-001
Mfg Part #: 064851-001
Part Description: FRAME PWR INTER PC ASSY PRE-OWNED
Product Line: Accuray - Paper
Additional Information:
Long Description: Printed Circuit Assembly, Frame Power Interface
Catalog Description: FPI PC ASSY.
Approx. Weight: 3.4 lbs (1.54 kg)

Approx. Dimensions:

4.8" x 13.5" x 12.7" (12.2cm x 34.3cm x 32.3cm)
All of our pre-owned industrial parts are ABB-certified and come with a one-year warranty. View other
AccuRay Control products
, or
contact us
with any questions, for additional specifications, or to request a hard to find part.